Pastor Christopher Mighty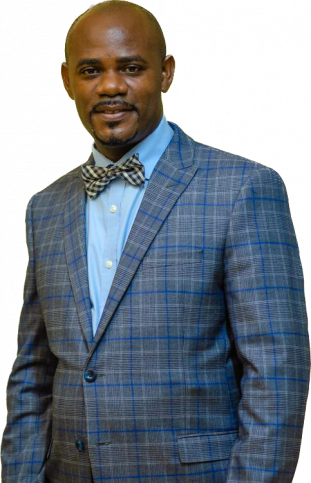 Pastor Christopher Mighty was born in Jamaica. He holds a Bachelor of Arts degree in Religion and Theology with a minor in Guidance Counseling from the Northern Caribbean University, and a Master of Arts degree in Pastoral Theology from the Inter-America Adventist Theological Seminary (IATS).

An ordained Seventh-day Adventist Minister; he has pastored six church districts across the Central Jamaica Conference and served as coordinator for two pastoral zones.  To date, his ministry has led over six hundred persons into baptism. 

He is married to Nadean, and their union has produced three Girls; Olivia, Chrissan, and Nikolay; respectively. Pastor Mighty loves people and his ultimate desire is to prepare people to be on the sweet side of God's Judgment.
His mantra says: "People are not to work to be seen; but let all be seen working."